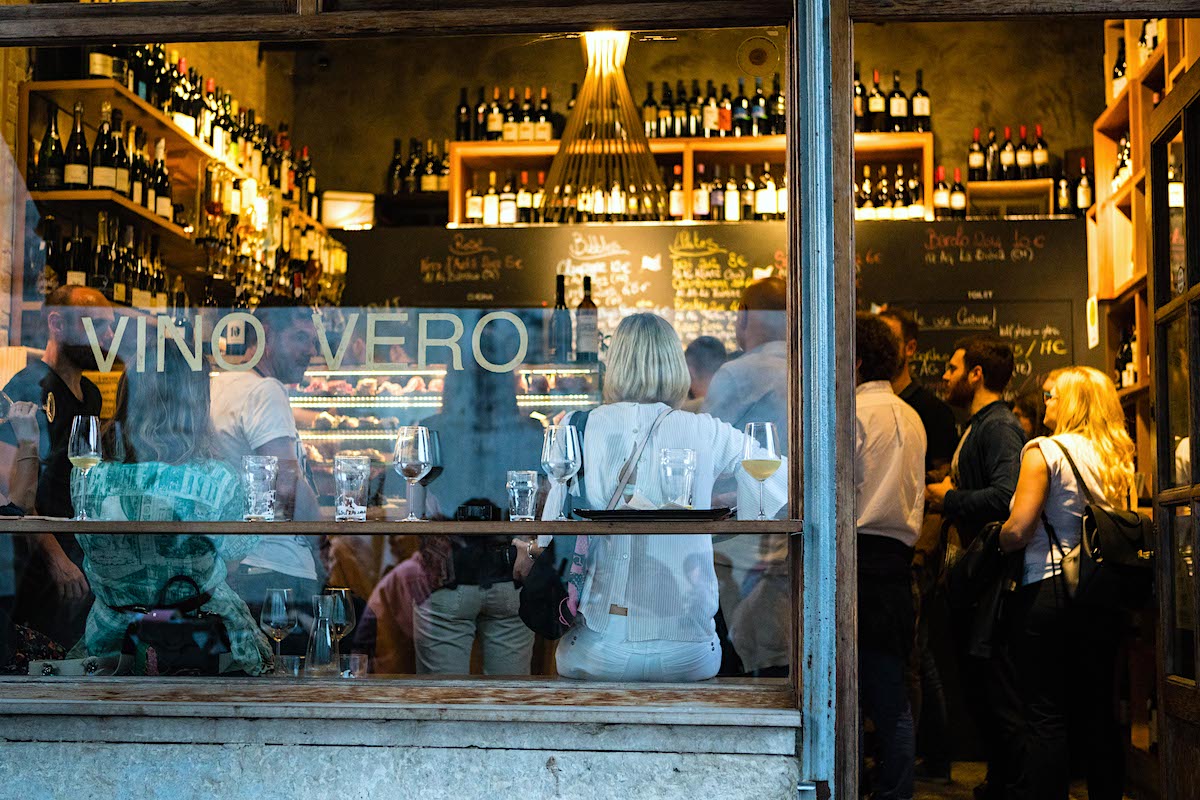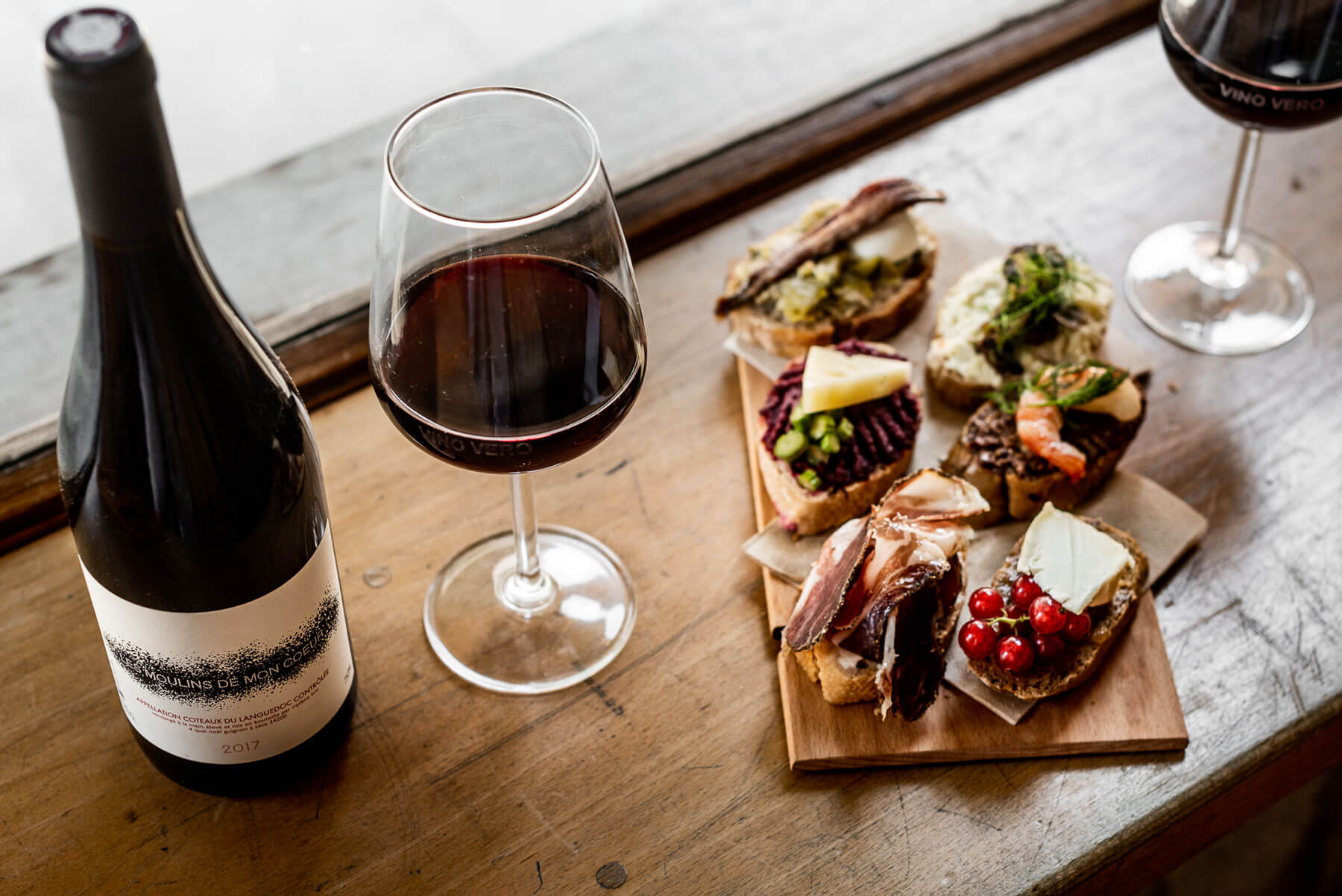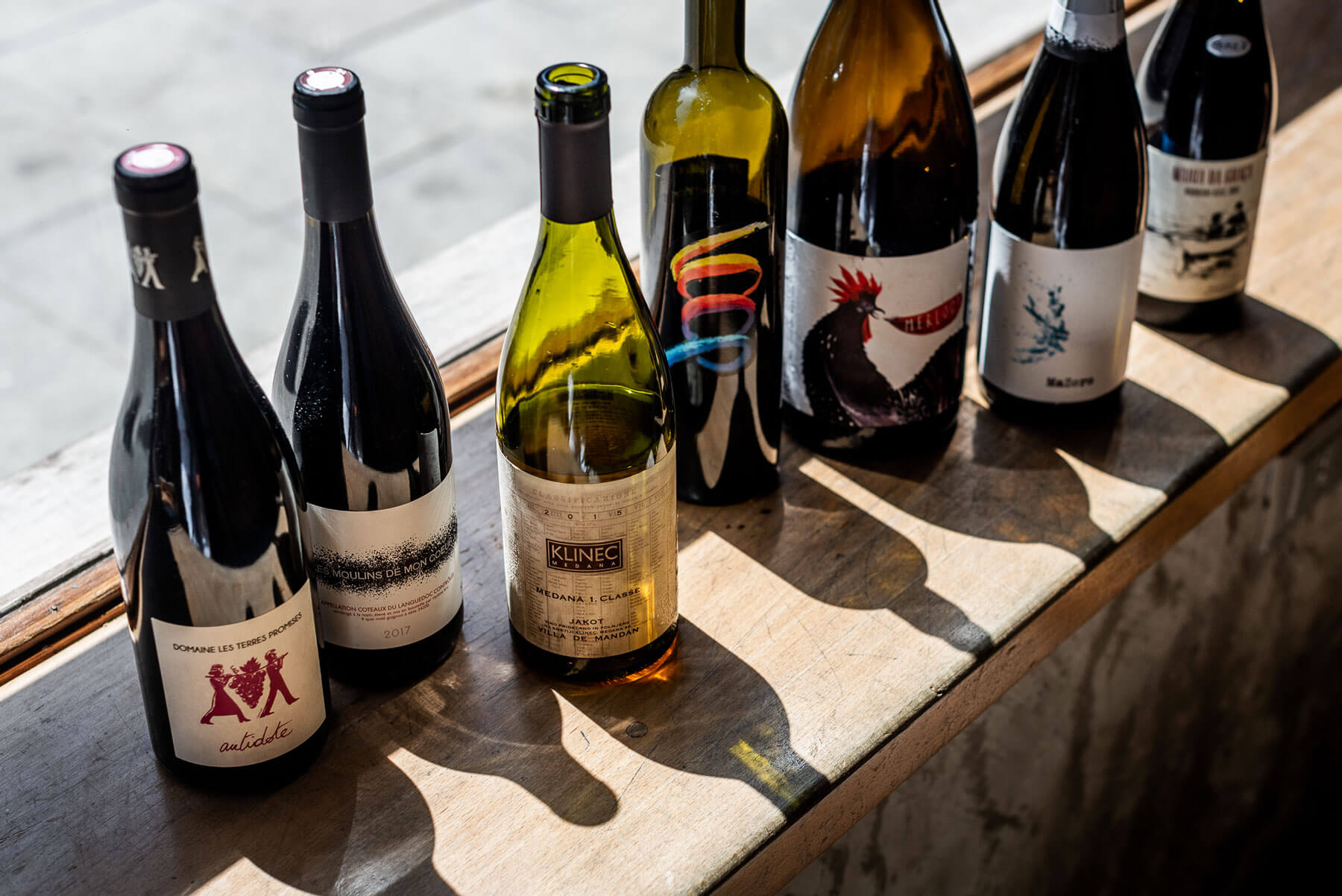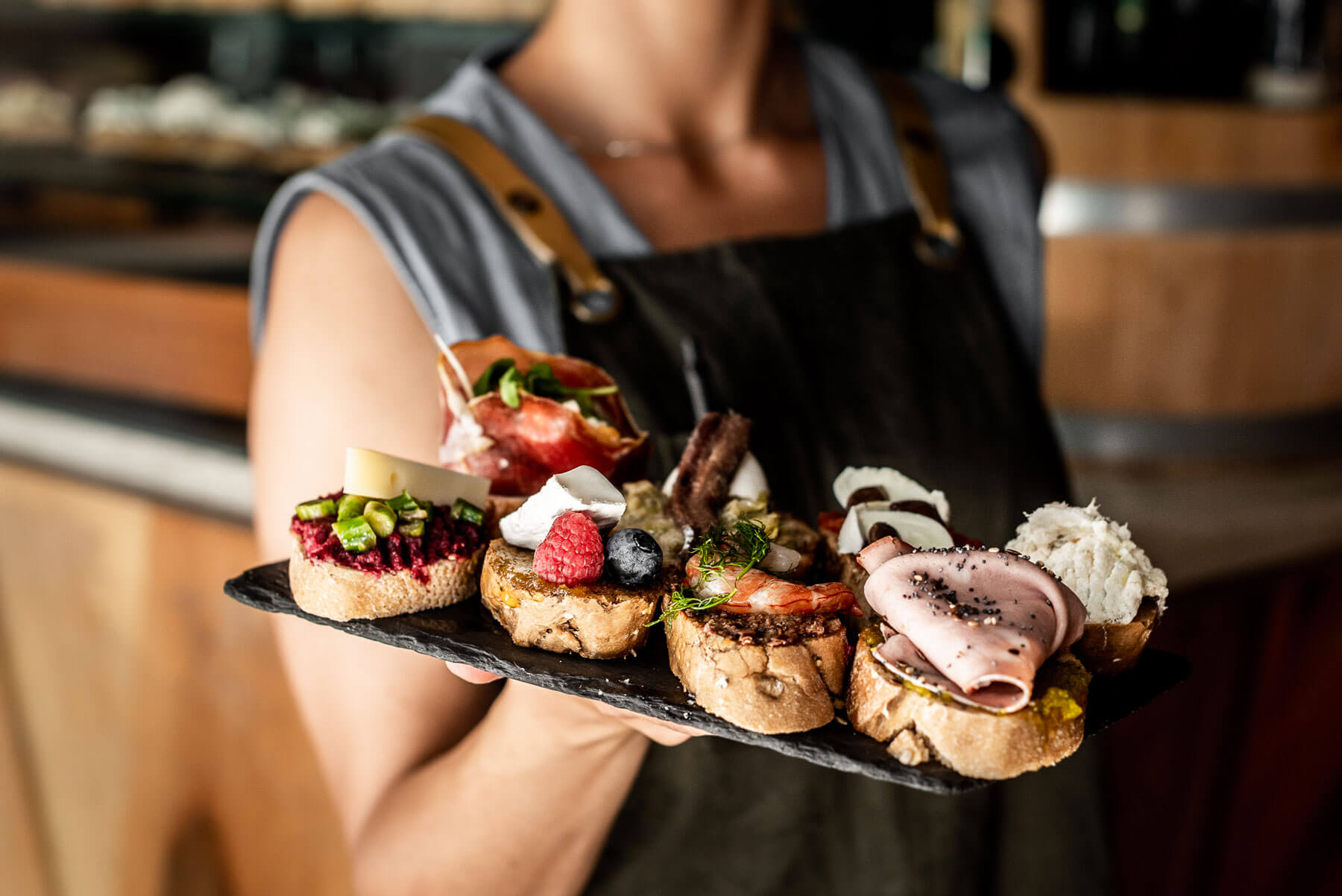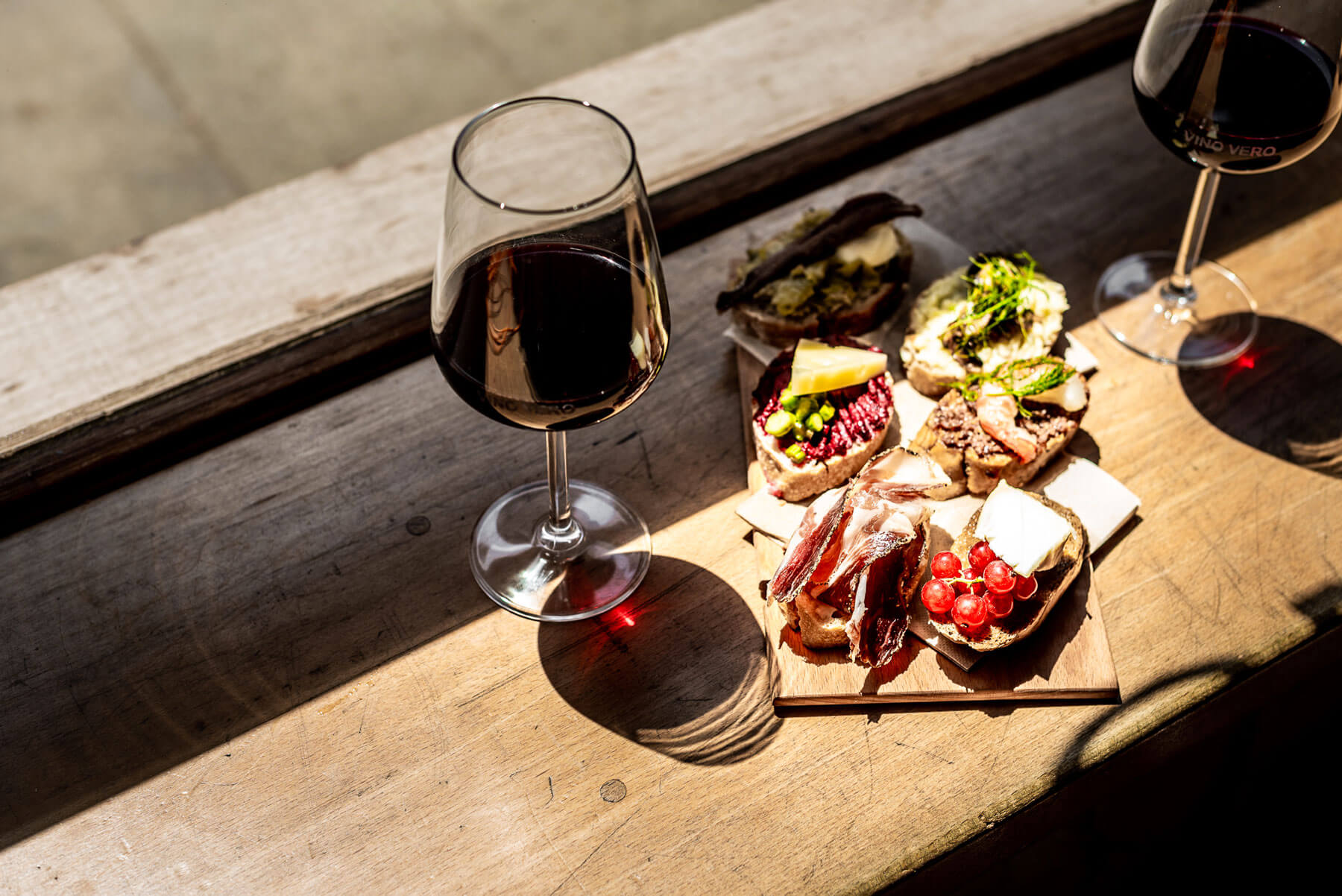 About
Our first wine bar began with a focus on the local fabric of small producers, who have long been eager to disassociate themselves from the stigmatised "ombra Veneta". Vino Vero Venezia opened in 2014 and today offers one of the best selections of natural wines in the world, in just a few years it has become a meeting place for producers and drinkers where they mingle in the discovery of our wild and vast array of natural wines by the glass, the ultimate motif of conviviality! The bottles presented on our racks are there to be tasted and sipped by the glass without any hesitation.
Opening hours
Monday
Tuesday
Wednesday
Thursday
Friday
Saturday
Sunday
Address
Fondamenta della Misericordia
Cannaregio 2497
30121 Venezia
Contacts
Please note that we don't take reservations, as we rarely answer the phone, please contact us by e-mail or on Instagram.
+39 0412750044
info@vinovero.it
Founders
Matteo & Mara
Matteo Bartoli together with his wife Mara Sartore and his brother Massimiliano, are the founders of Vino Vero. The opening of Vino Vero was inspired by Matteo and Mara's experience as partners of a biodynamic winery in Tuscany. Vino Vero opened in 2014 and was the first wine bar in Venice solely dedicated to natural wine.  Thanks to the opening of Vino Vero Lisbon we have further expanded our knowledge, contacts, and outreach and we strive to continue to nurture our love for all that is natural.
Senior Host
Stella
Our head wine connoisseur could not have a more suitable name. She radiates light and her welcoming bright smile complements the most elegant of Japanese hospitality, with an attention to the finest standards of service. Stella is an interpreter of oriental cultures and languages, a course of study which drawn her closer to the aesthetics of nature, with its strength and energy, influencing her careful selection of wine makers who work in a symbiotic relationship with the 'terroir'.
Senior Host
Camille
Here, another French woman who has fallen in love with Venice. Her career in the restaurant business began in 2015 in a Venetian osteria, she then spent 2 years in Florence where she worked in various local trattorias. In Tuscany she trained as a sommelier, then she returned to Venice full of enthusiasm for the world of natural wine and after 3 years at VinoVero, with that great curiosity that characterizes her, she began another advanced training course, this time in English, on the wine production areas of the world.
Senior Host
Ronny
Lucio Dalla sang about a Berliner who gets lost in Bologna. Ronny about eight years ago got lost in Venice and decided to stay to start a new life. Passionate about natural wines, the immense Italian cuisine, and a "Rock n 'Roll Lifestyle", he began working in several 'slow food 'restaurants in the city and tasted any spontaneously fermented wine and indigenous yeasts that could be found. Always looking for interesting combinations, particular tastes, and the glass of happiness.
Senior Host
Camilla
The passion for catering is Camilla's "family vice", and the passion for wine was passed on to her by her father. She started working in a restaurant in the Piedmontese Langhe, here she learned the secrets of hospitality and customer care. She returned to Veneto and specialized in bar tendering, and then moved again in search of new opportunities. Wine has always been a pleasure for her and over time it has become a passion, to be a host in Venice makes her very proud, because growing up she has realized that this profession is made up of people and experiences, and that having the opportunity to meet customers from all over the world enriches you and that you never stop learning!
Sharing is Caring 🙂
Senior Host
Nicola
Up to the age of 25 Nicola didn't quite know what he wanted to do when he grew up, then after many jobs, and after a not-too-lucky work experience, he became passionate about catering.
He went back to work in Venice in a restaurant and immediately the world of artisanal wine, and that of "real wine", captivated him thanks above all to 3 people who made me discover and deepen it. From that moment all went very fast. He graduated as an AIS sommelier, he participated in a couple of harvests, with an ever-growing desire to learn and get to know new producers, places, and territories.
He thinks that the experience in Vino Vero will help him to improve his growth and hopes he will also be able to bring something of his own to the group.
Chef
Lorenzo
Lorenzo di Prun is a chef and food researcher. Initiator of Prometheus_, a cultural device aiming to explore edible potential of remote places and restoring the ecological role of humans in their landscapes through food. Hosted by Dolomiti Contemporanee in Progettoborca since 2017, he collaborates with research teams including The Preserve Journal in Copenhagen and the Green Lab in London. In the Lagoon he is evaluating opportunities related to endemic halophytes to restore degraded lands, gathering an international team of researchers and artists under the project The Tidal Garden.
Social Media Manager
Esmeralda
Her intrinsic attraction to manual genius immediately prompted her to go down the road of artisanal. She was naturally leavened and baptized with entrepreneurship at Forno Brisa bakery in Bologna, her vision continues to ferment and thrive at Vino Vero where she takes care of social media.
post
Elisabetta Foradori: The Godmother of Biodynamics
The pride of the Dolomites and the simplicity of a winemaker without any unnecessary frilly bits.
October 08, 2019 – Vino Vero Venezia