Post February 01, 2020 – Vino Vero Venezia
Francesco Guccione: the Prince of Catarratto
The mansion of Francesco Guccione in San Cipirello is a beautiful and happy place in the vibrant hills of Palermo.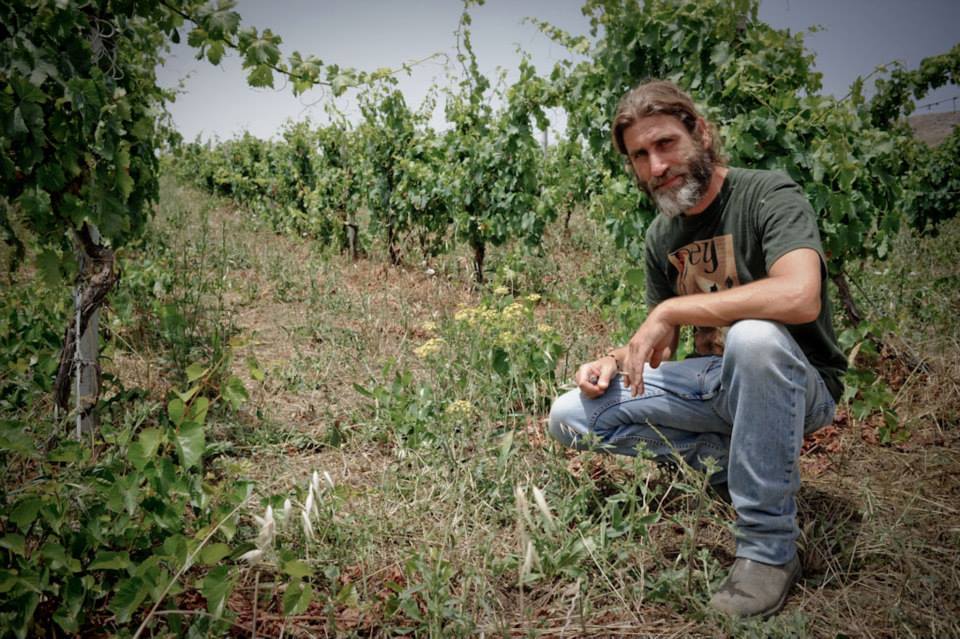 Before winemaker, Francesco Guccione is first and foremost a farmer. Horses, a lively chicken coop, flocks of dogs and the unmissable Molly, the domesticated pig, are all his faithful life companions, all gathered in the splendid farmhouse lost in the luxuriant Sicilian countryside, looking over bright horizons that lead down onto the Piana degli Albanesi.
The utmost respect for time in the wine cellar is indispensable for the wine to take on in both its taste and in our minds the breadth that Francesco assigns to his wines, always with the paramount care to render the beauty and the elegance of a territory, you would never imagine to find near Palermo, in each glass.
post
Il Veneto dei Nonni
Abbiamo immaginato che le tavole dei nostri nonni veneti ponessero il vino al pari del pane, come fosse un alimento. Per questo abbiamo pensato a tre vini che potessero riportarci in quei pasti dove il bicchiere segnasse la ricompensa dalle giornate di lavoro, pieno di gusto ma senza senza esagerare nell'alcool, quanto basta freschi da consentirne il rabocco ai palati che mai sazi di uva.
. Recaldina 2019, dalle mani di Filippo Costa (TV)
Un vigneto recuperato, una vecchia varietà salvaguardata, un nuovo vigneronne con il giusto equilibrio tra coraggio e umiltà. Il rosso più intenso di questa tripletta.
.Sbarbi 2019, dalle mani di Lèloups (VI)
Mathilde e Diego si affidano alla cantina di Santa Colomba per vinificare quella che per loro è la versione più autentica di Barbera: rosata, poco alcolica ed infinitamente glouglou.
.Raboso 2019, dalle mani di Carolina Gatti (TV)
Lei è un nostro pilastro da sempre, il suo Raboso è un rosso buono per tutte le stagioni. Quest'annata l'apprezziamo per una parte verde che conferisce struttura ad uva in formissima.