Post April 11, 2022 – Vino Vero Venezia
Vino Vero Pop – Up / Menu
During the opening days of the 59th Venice Biennale, Vino Vero will be taking over a casual and natural wine bar and restaurant at Venice Meeting Point, Navy Officer's Club at the Arsenale.
Vino Vero will be open from 12.30 pm to 8.30 pm serving its fine natural wine selection, signature cicchetti and special seasonal dishes prepared by Vino Vero resident Chef Lorenzo Barbasetti.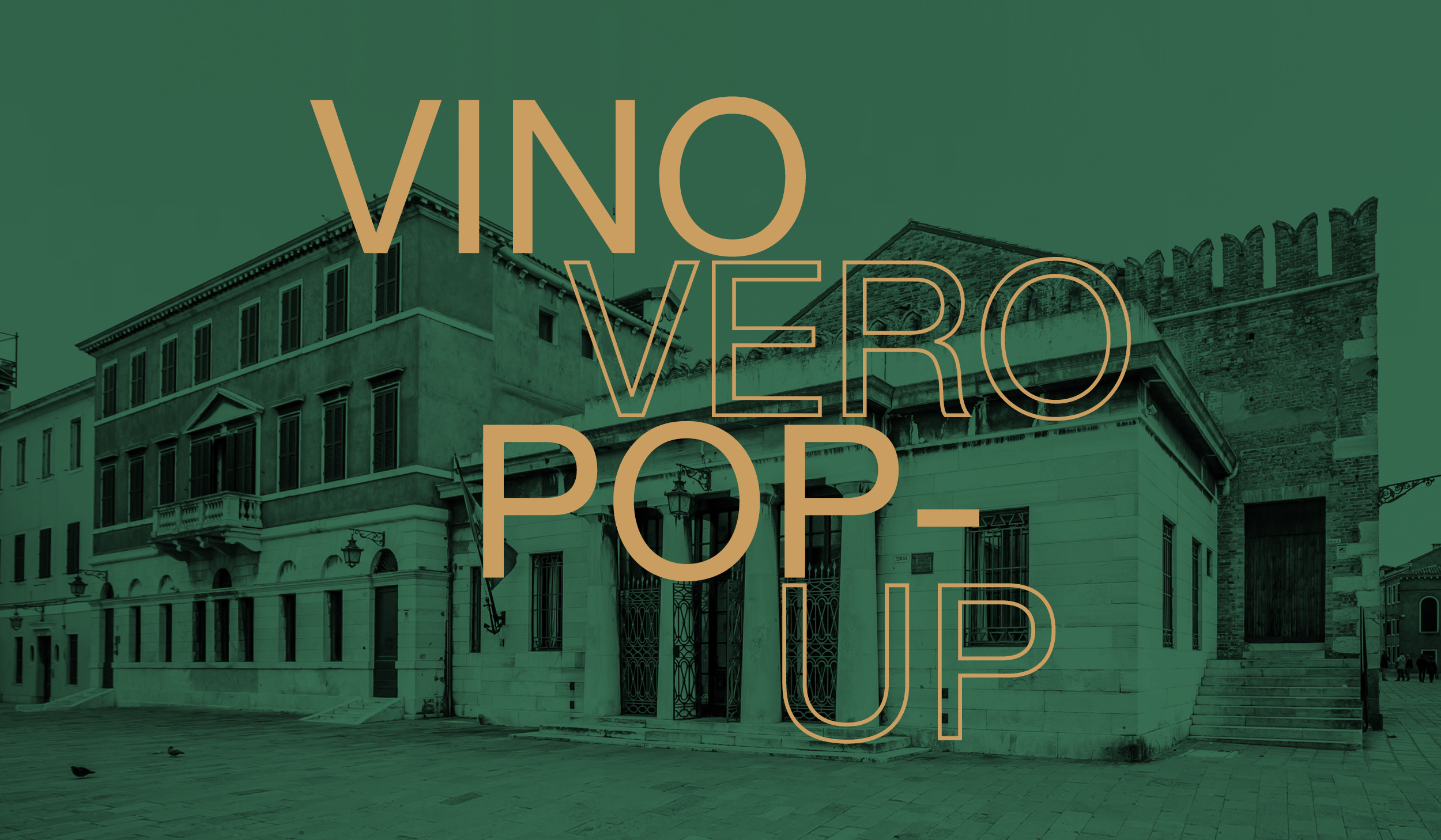 READ OUR POP-UP MENU
Volpina cruda con fave sbollentate e crema di kiwi fermentata
Raw grey mullet served with blanched fava beans and fermented kiwi cream      20€
Castagnaccio morbido con tartare di manzo, chicharrones (cotica di maiale fritta) e salsa chimichurri (prezzemolo, aglio, aceto di vino)
Creamy chestnut castagnaccio with beef tartare, chicharrones (deep fried pork rind) and chimichurri sauce (parsley, garlic, wine vinegar)
20€
"Botoi": carciofi crudi serviti con beurre blanc all'aceto e scalogno marinato
"Botoi": Venetian raw artichokes with beurre blanc and marinated shallots.
15€
Pasticcio alla veneziana:
scrigno di pasta brisée ripiena
di erbe di stagione e panna acida
Butter pâte brisée tart with sour cream and seasonal wild herbs.
20€
La nostra versione di risi e bisi: spaghetti di riso con piselli freschi, latte di riso e tè macha
Our version of the traditional "risi&bisi": rice spaghetti served with fresh peas, rice cream and macha tea
15€
Paté di fegato di pesce con finocchi croccanti gratinati e gremolata di agrumi
Fish liver paté served with crunchy grated fennel and citrus gremolata
20€
Pane fresco e burro salato alle erbe di laguna
Freshly baked bread served with whipped salted butter seasoned with lagoon herbs
10€
DOLCI / DESSERT
Agrumi bruciati, zabajone, nepitella
Charred citrus fruits served with zabaione egg custard and catmint
10€
Panna cotta, fragole, aceto balsamico
Panna cotta pudding with fresh strawberries and balsamic vinegar
10€
Variazioni di cedro, polline con tequila mezcal
Variations of citron with salt, pollen and mezcal tequila
10€
VINO DOLCE, DISTILATI / DESSERT WINE, SPIRITS
FIOR D'ARANCIO 2021, Moscato, Zanovello, Padova 5€
GRAPPA VENETA QUARANTA5, Distilleria Fratelli Brunello, 7€
AMARO MANDRAGOLA, Riserva Carlo Alberto 7€
post
"Il Ceo": Breganze's Slender Sip
The spontaneity of youth in every gesture and in his every smile.
September 20, 2019 – Vino Vero Venezia