Post November 15, 2022 – Vino Vero Venezia
VINO VERO VENICE IS HIRING!
Vino Vero in order to expand its activities in Venice is looking for waiters and bartenders. We offer a good salary and great working shifts.
The candidates must have:
Previous experience in the food & beverage sector;
Fluency in English and preferably also French knowledge;
Minimum knowledge of the wine field and willingness to improve it;
Excellent customer relations skills;
Seriousness and punctuality;
Cared appearance.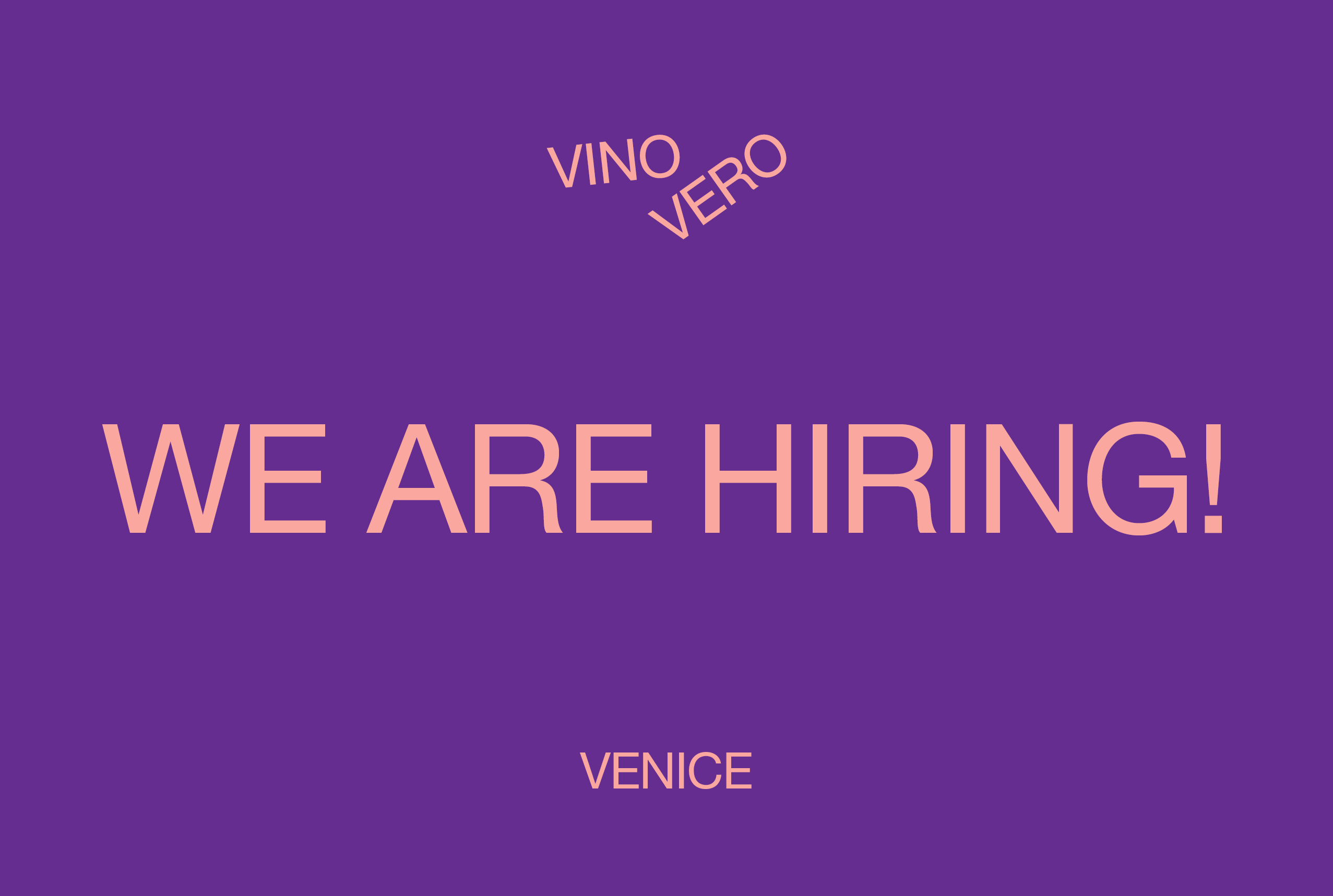 post
The Masiero Family: Excellence and Generosity in Trissino
Working to increase soil fertility and the biodiversity of the vineyards
September 13, 2019 – Vino Vero Venezia