Event
Osti per una sera: Fabio Gea
The new year starts with Fabio Gea: "La msòira e'l rastel"
Neive, Langhe, Piedmont
January 09, 2020 – Vino Vero Venezia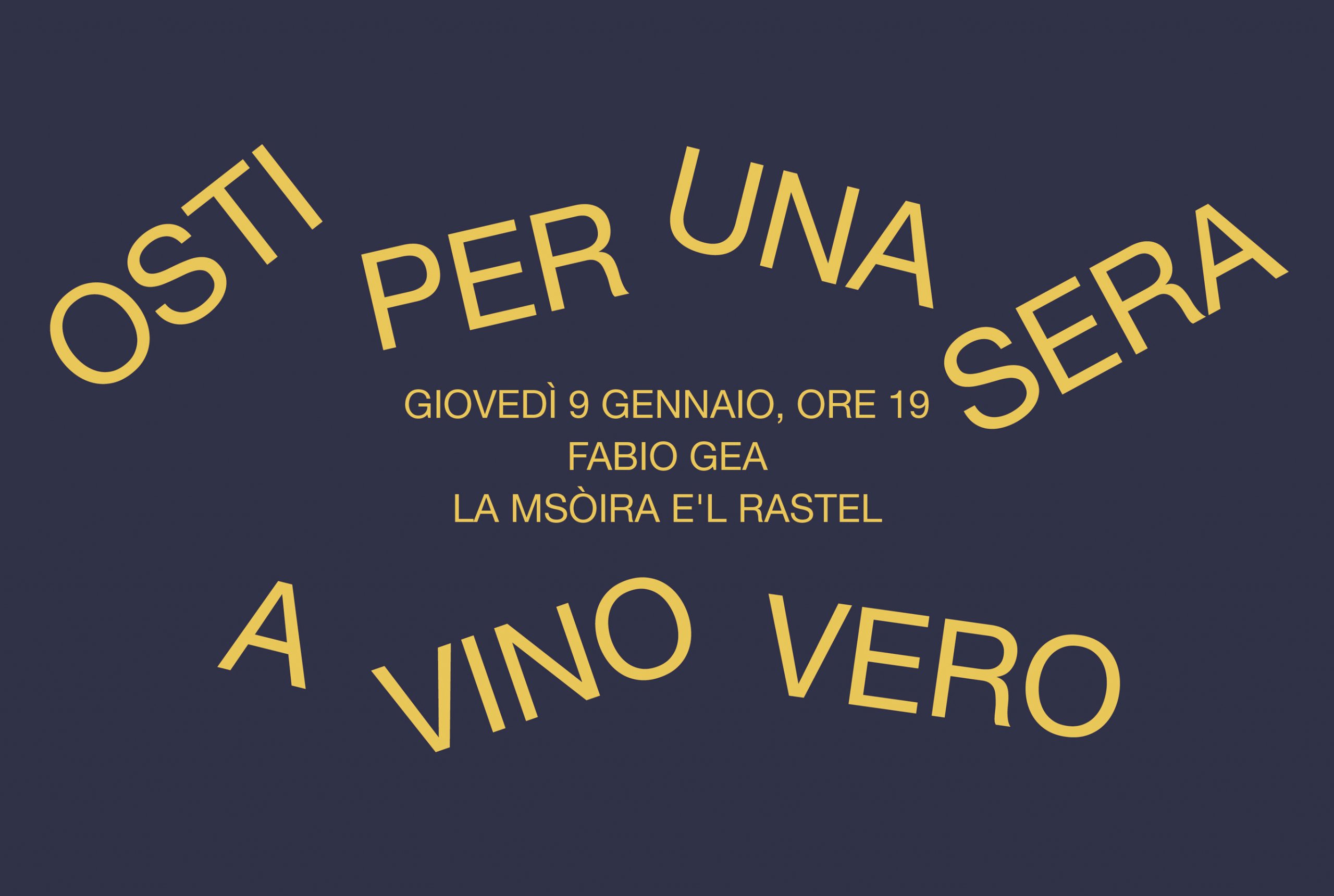 With the new year, the long-awaited Thursday evening appointments with producers are coming back to Vino Vero Venezia.
The first meeting is scheduled for Thursday 9 January 2020, with Fabio Gea and his winery "La msòira e'l rastel" in Neive, Langhe, Piedmont. An authentic "one man show", Fabio will be the only protagonist of the evening, as he is also a geologist and winemaker outside the box.
Fabio Gea has his own one-hectare farm in the Langhe; in 2013 he moved to Bricco di Neive, in the province of Cuneo, where his grandfather Giuseppe cultivated Barbera, Dolcetto and Nebbiolo vineyards.
Today the winery "La msòira e'l rastel", in Italian the sickle and the rake, produces about 5,000 bottles of both extreme blends and denomination wines such as Pino (this was the grandfather's nickname), a Dolcetto d ' Biodynamic Alba. Gea likes to experiment with the least invasive production processes possible, but equally original and always outside the box, such as micro-vinification in ovoid-shaped porcelain containers.
Among the wines served: Barbaresco – 2012, 2015, Barbera d'Alba Superiore – 2016, 2018, Cul Otte – 2018.
Where
Fondamenta Misericordia, 2497
30121 Venice
post
Vino Vero Pop – Up / Menu
During the opening days of the 59th Venice Biennale, Vino Vero will be taking over a casual and natural wine bar and restaurant at Venice Meeting Point, Navy Officer's Club at the Arsenale.
Vino Vero will be open from 12.30 pm to 8.30 pm serving its fine natural wine selection, signature cicchetti and special seasonal dishes prepared by Vino Vero resident Chef Lorenzo Barbasetti.
April 11, 2022 – Vino Vero Venezia