Event
Osti per una sera: Emmanuel Giboulot e Aris Blancardi
With the second appointment of Osti per una sera we will travel from Burgundy to Liguria.
January 16, 2020 – Vino Vero Venezia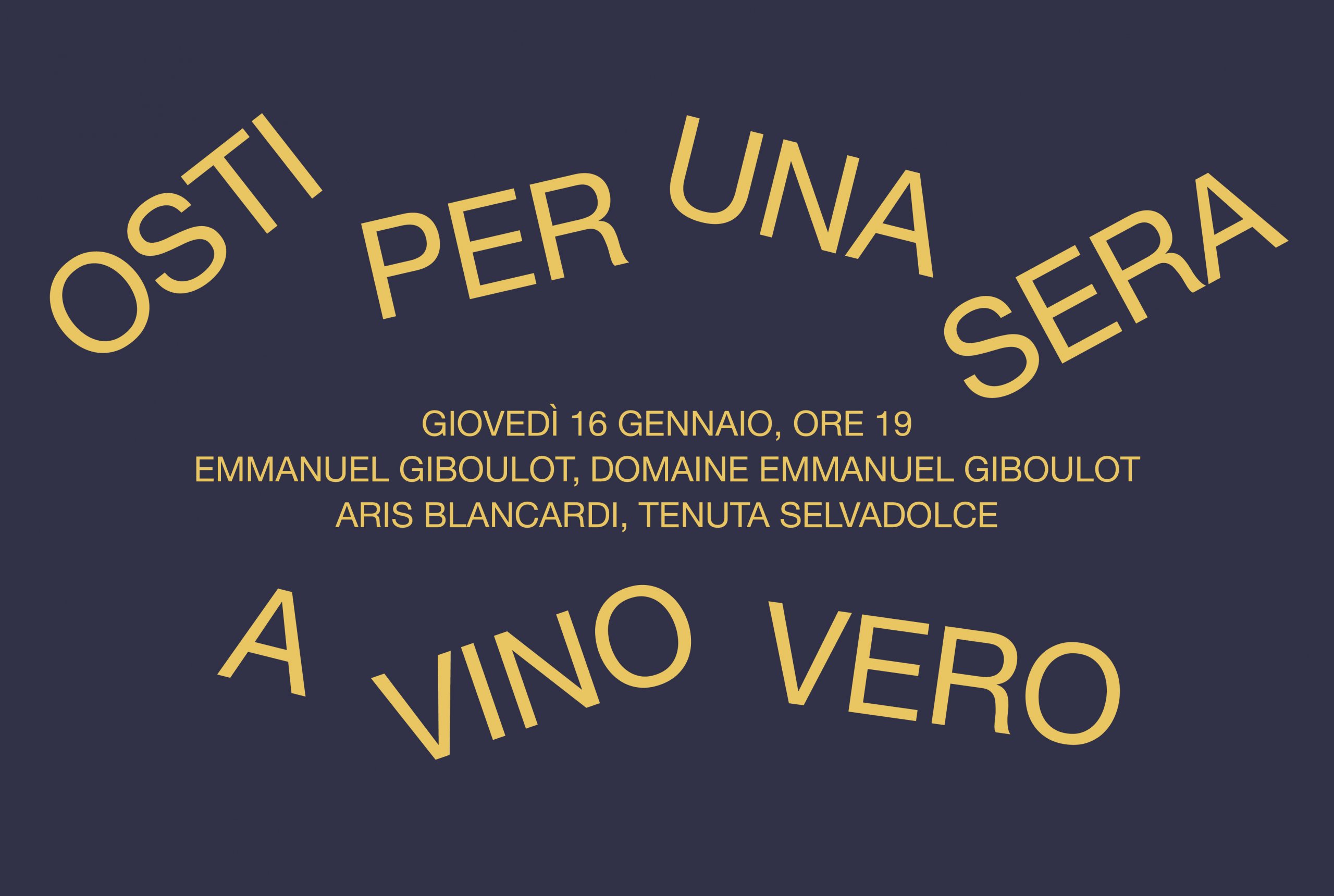 Following the footsteps of his father, an organic farmer, Emmanuel Giboulot obtained biodynamic certification in 1996. Today, the Domaine Giboulot includes 10 hectares of plots from Beaune to Rully, up to Haute-Côtes de Nuit. The French vigneron is part of the association "Renaissance des Appellations" led by Nicolas Joly.  In 2014 he risked prison and a fine of 30,000 euros for not having used the insecticides imposed by law to counteract the golden flavescent, becoming the symbol of the split, in the world of agriculture, between the organic and the conventional world.
Emmanuel Gibot pursues his production method based on the stimulation of microbial fauna and the natural awakening of the land. Among his renowned products, we mention three wines of the denomination "Cote de Beaune", "Combe d'Eve", "Les Pierres Blanches" and "La Grande Chatelaine".
Aris Blancardi approaches the family farm after veterinary studies. He began to take an interest in biodynamics in 2004 and has since decided to transform the Selvadolce estate into a biodynamic winery. Located on the sea, a few kilometers from the border with France, the company includes 7 hectares of estate and two vineyards located in two completely distinct areas: "A Ciapissa", a natural amphitheater which houses a centenary vineyard of Rossese grapes (the heart of the DOC history of Rossese di Dolceacqua); and Selvadolce, characterized by terraces facing south to marine influences, which houses Pigato and Vermentino wines.
Where
Fondamenta Misericordia, 2497
30121 Venice