Event
Osti per una sera: Francesco Guccione e Vincenzo Angileri
Last winter appointment for a journey into the Sicilian flavors
January 30, 2020 – Vino Vero Venezia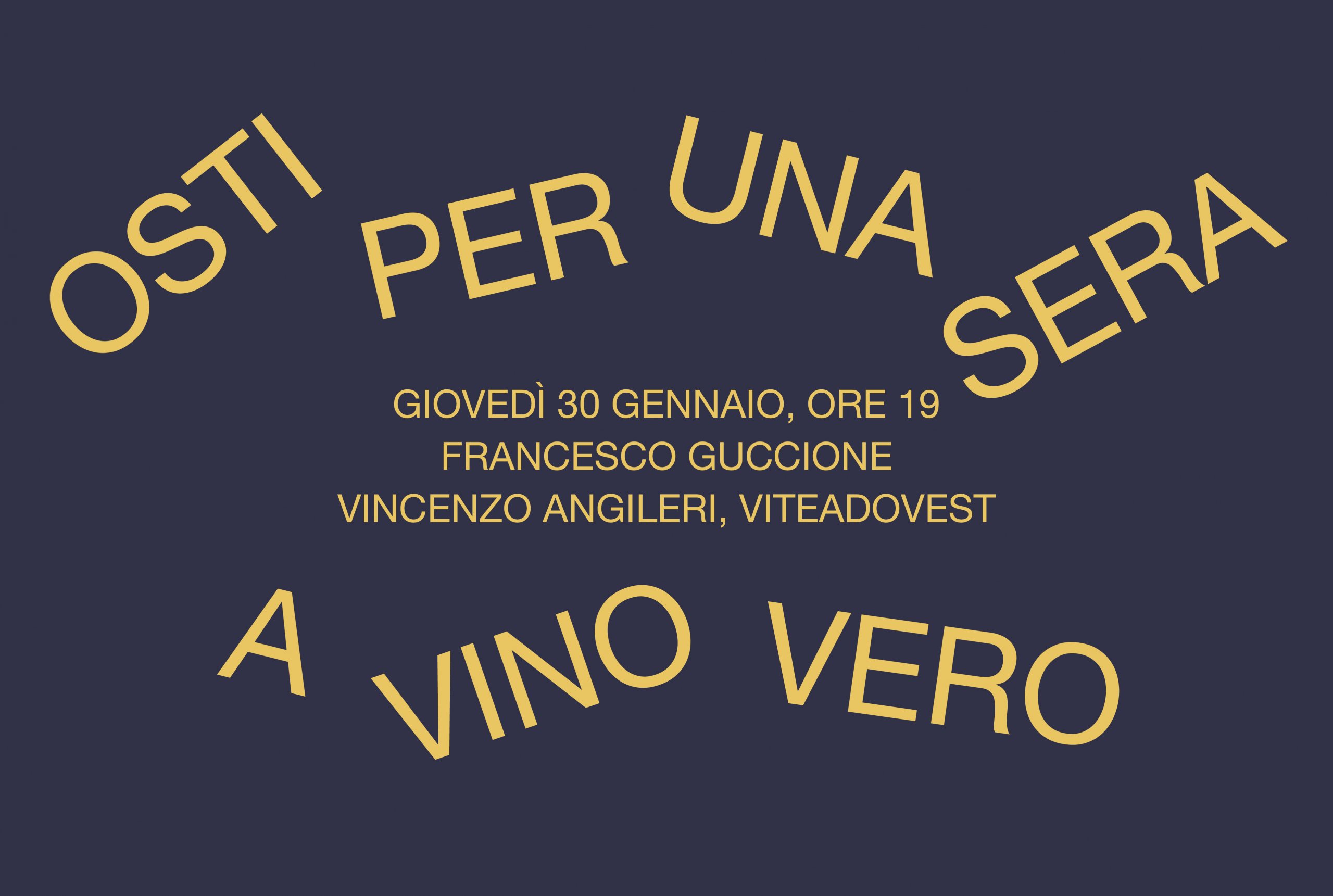 Francesco Guccione, San Cipirello – PA
Vincenzo Angileri, Viteadovest, Marsala – TP
A double appointment with Francesco Guccione and Vincenzo Angileri will take us to the sunny Sicily.
In his estate in San Cipirello (Palermo), Francesco has realized the dream, always fueled by the nostalgic stories of his grandmother, to devote himself to the land and the production of wine, following the principles of organic and biodynamic agriculture, cultivating rare vines or rooted in the tradition of the territory, such as Trebbiano and Catarratto.
Next to him, Vincenzo Angileri brings the wines of his company from Marsala, Viteadovest to Venice: five hectares of vineyards scattered in the Western part of the island, also deeply connected to the history of the place and the result of the union of two families, the Angileri and the Puleo Portelli.
Where
Fondamenta Misericordia, 2497
30121 Venice
post
The Archetype of the Dibenedetto Family: the harmony of "less is more" as the art of wine production
Returning to the archetypes, that is, to the natural form of something, is the only way forward in every aspect of our existence.
October 16, 2019 – Vino Vero Venezia