Event
Osti per una sera: Stefano Amerighi
"Osti per una Sera", the program of meetings with wine producers, continues on Thursday 23 January, taking us to Tuscany, with Stefano Amerighi, winemaker in Poggiobello di Farneta, Cortona – AR
January 23, 2020 – Vino Vero Venezia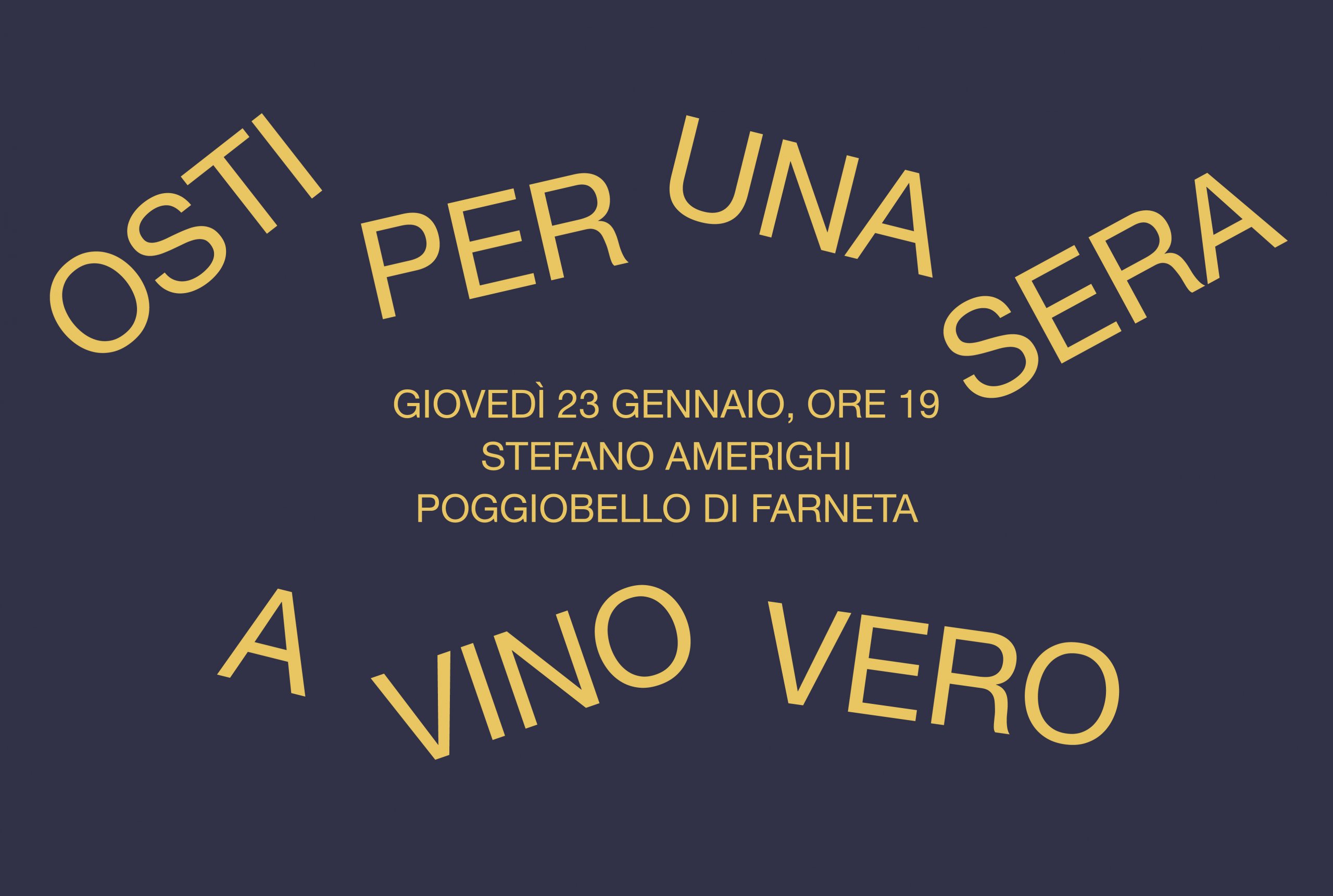 The production of Syrah pushed Stefano to found his estate on a hilly and sunny terrain in the Poggiobello di Farneta area near Cortona, a place which Stefano selected for its geological and climatic features.
Thanks to Stefano's passion for wine and his interest in biodynamic practices, today the Amerighi estate stands out for its authenticity and transparency, perfectly embodied by the symbol of the company wine, Syrah precisely, whose selections are chosen carefully in the Rhone Valley. In the vineyard, Stefano uses the ancient practices of his ancestors, pressing the grapes with the feet or respecting the lunar and planetary phases, which dictate the natural viticulture: the winemaking takes place without corrective and chemical products, the fermentation goes naturally, in a spontaneous way.
Today the Amerighi company has expanded into a real sustainable agricultural estate, which also produce cereals, vegetables, fruits and animal breeding.
The evening is an opportunity to discover, together with Stefano, Vin des Potes, the adventure born from the initiative of the two sommeliers Basile Passe and Yoan Tavares. Guided by a passion for good food and wine, the two have created an international network of winemakers – which currently counts 11 members, including Amerighi himself – wine producers who reflect the identity of their homelands thanks to methods of nature-friendly production.
Where
Fondamenta Misericordia, 2497
30121 Venice