Post April 26, 2021
We are open!
Dear friends,
We are finally reopening today, with bated breath in the hope that this is not a parenthesis, but a reconciliation without end.
Having made a round of phone calls, we are pleased in the knowledge that the majority of our counterparts have found ways of reopening, however, the sadness lingers on for those who unfortunately have to remain closed.
New regulations require us to adapt our service somewhat, we will no longer be serving at the counter, instead, we will provide table service with a newly created series of dishes to accompany your lunches and dinners on the waterfront.
Furthermore, it will now be possible to reserve a table by calling us on +39 041 2750044.
We're looking forward to seeing you soon!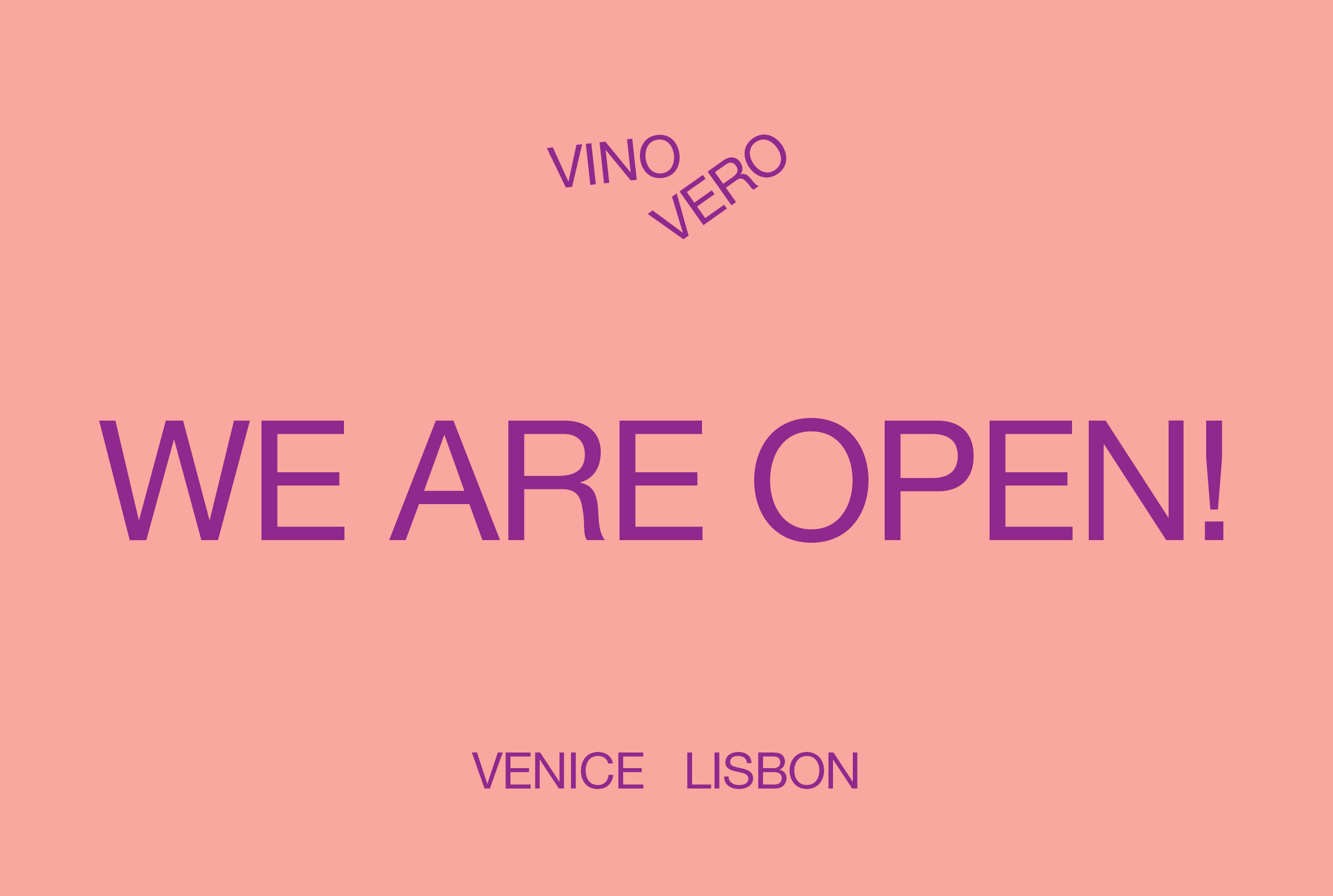 post
BOOKING INSTRUCTIONS
to reserve a table in Lisbon: we only accept table reservations by phone +351 218863115 every day from 5pm.
In Venice we don't accept reservations, but come and visit and we will find you a table in the shortest time possible.
August 30, 2021
post
WINE CLUB
In Venice we have a new tasting space which cn host up to 10 people for special private tasting evening.
Special food dishes will be prepared to pair with the wine we will select for you tailoring special wine itineraries.
If you are interested in booking a special tasting please write to our communication agency and they will arrange for you your special night.
press@lightboxgroup.net
August 30, 2021 – Vino Vero Venezia